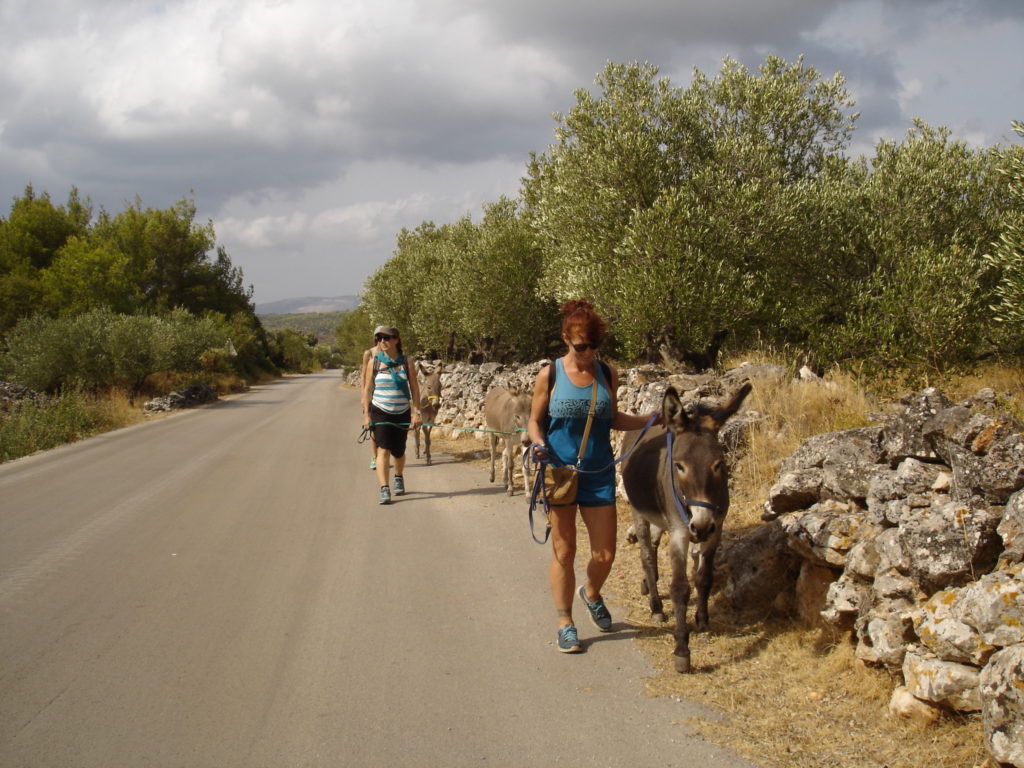 You are very welcome to visit the donkeys, they are very sociable, clever animals and love new experiences. Please contact me if you would like to visit or walk with the donkeys.
You may want to just hang out with the donkeys in their field, groom them or simply just watch them!
A very nice way to be with the donkeys is to take a 'donkey time' stroll…. here we simply stroll and stop, letting the donkeys choose when to stop , or stop to eat around the village or the woods. A great way to relax and simply be a donkey!
The 2 Dol walk…. Dol has 2 villages, st Marija and st Ana, here we walk with the donkeys at a more brisk pace with optional stops around the connecting villages of Dol 1 and 2.
Walks up in the hills, a longer walk with the options on walking right to the top of the island or around the hills.
So far only Pano has visited the beach, but if anyone is up for an early morning walk and day out and is confident to help me take the donkeys across the big road (i need i person for each donkey) then this also can be a possibility.
I will be with you on all of the walks and visits.
Please always be gentle and respectful with the donkeys, no shouting or crazy running around. Enjoy the slow pace of village life, the connection to nature and of a time when life was more simple
No charge for any of the above activities but donations welcome
Donkey holidays….Yes, its possible to come and stay with us and have your own tailor made donkey holiday!, here you will be able to see whats involved in really looking after a donkey from grooming to feeding and mucking out hanging out and walking with the donkeys.
Please contact me for more information