(i need to think of a name for the accommodation as then would have to link it to accommodation pages in the future so people can find us for normal holidays and so on)
rooms lily (for example ) or apple farm rooms….oooh
our rooms (do i use our as it sounds better than saying my rooms) or the rooms….
are located in the village of dol which is a pleasent 3 km walk to the closest beach and town of stari grad. its good to have a car/scooter/bike if you really want to explore the island although buses do go from stari grad.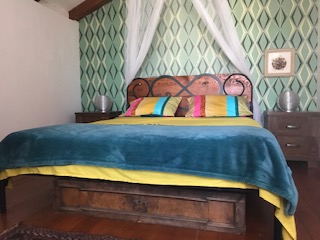 all rooms are individually decorated with en suite bathroom for double twin or single use. prices start at….
the rooms are available for holiday bookings , donkey retreats or yoga retreats