I've taught yoga full time since 1999.
I've honed my own brand of yoga from the many disciplines I've mastered during my life. I began with ballet lessons and became a professional dancer; studied silat (Indonesian martial art); belly dancing; tai'ji; shadow yoga; ashtanga. The yoga I teach now has the ability to take you to new places in your mind/body/spirit to find hidden, untapped depths — or at least that's what my students say about me! It's all about finding the quiet inspiration in the rhythm of the movement and the breath.
I am accredited as a senior teacher by Yoga Alliance UK, and teach across Europe, frequently returning to London to run yoga intensives.
and am available for one to one lessons , small group lesson and retreats
Retreats are usually 10 days and consist of 2 yoga classes per day, price includes accommodation, yoga, daily breakfast and dinner every other night
I am also available for zoom classes.
Below are some words from some of my students:
Dear Jana, I loved practicing with you because you are inclusive of all levels. I was nearly a beginner and thought I was getting in over my head doing a week-long yoga retreat. You made me feel welcomed and celebrated the skills I had. You don't take yourself too serious despite being a phenomenal yoga practitioner. I love the combination of teaching morning sessions and silent afternoon sessions. Being near the crystal clear and still Adriatic Sea is nice too. Megan
Doing yoga with Jana is so much fun and profound at the same time. She is a true master of the yoga art and science. She can really see people and has an individual approach to each student – to care for and challenge, as is best for them at that given moment. Her classes are flowing, creative, outside the box and friendly – expect to learn a lot and to laugh a lot! Your legs will ache but you will have experienced the depths of yoga for yourself, that's for sure. Yana
I first met Jana 17 years ago, she was teaching in London. It was a yoga class like no other, despite her height her personality filled the room.
Life moved, but rediscovering Jana was magical. Yoga with Jana is a unique experience. If you visit one retreat, make it Hvar. I guarantee you'll be back for more and you won't regret a minute. Inspiring! Leceia
I like the new forms: although challenging at first, they take us into new territory,
forcing us to improve our strength and flexibility while also going deeper into poses.
The forms are noticeably longer than in the past, again raising the bar, which will be beneficial in the longer term. John
Until I met Jana last summer and experienced my first yoga camp with her, I've considered yoga simply a healthy exercise – like many others. So, I would practise it by myself following some online courses and thinking of it as a combination of stretching exercises accompanied by breath. With Jana and her great groups, I've experienced that yoga can be much more than this: a journey of discovery into your body potentials, mental balance and soul energy through harmonious and fluid forms that become alive and carry you away with them! Equally intriguing is the location (Hvar island ) but my favourite "extracurricular" activity will always be taking walks into the peaceful surrounding woods with the Super Gang (an amazing bunch of young donkeys and their acquired friend, Zena the horse!). It is pure therapy for ALL! The full package is highly recommended. Raffaella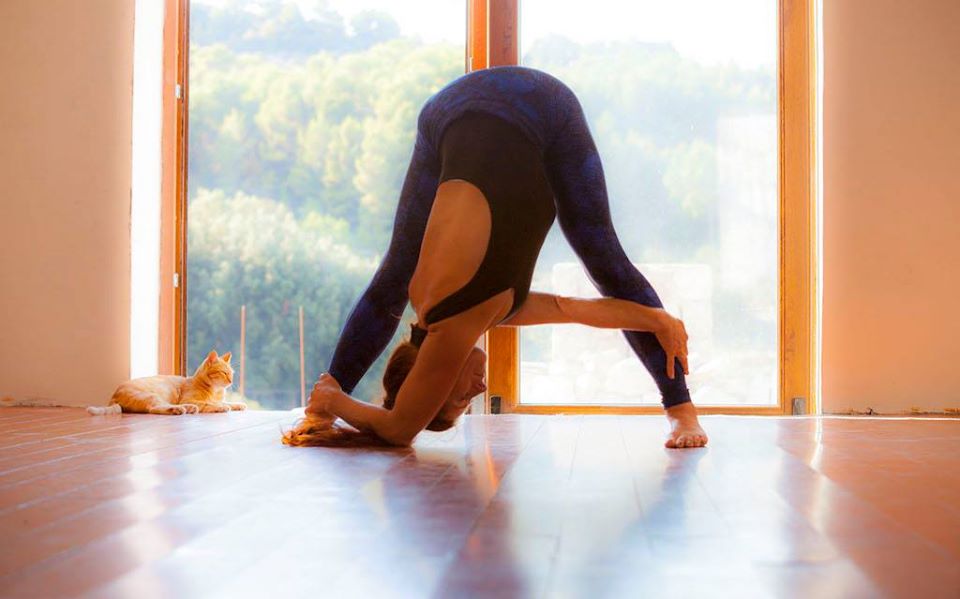 I've been to one of Jana's retreat every year since 2016. I love her strong, flowing style of yoga – it's challenging but Jana is an excellent teacher and is patient with anyone prepared to listen and work hard. The location is also fantastic – Hvar is a beautiful island, with wonderful port towns and small beaches. I love staying in one of a smaller villages to experience a bit of 'real Croatia'. It a true 'retreat' in every sense of the word. Jill
I've practiced yoga on and off for almost half my life, but never have I met a teacher like Jana…she explains and demonstrates in a way no other teacher seems to: her style of yoga is both strong and beautiful, elegant and freeing to watch and practice. Jana's yoga really does refresh parts of the body other yogis don't reach…I always look forward to class, and come away feeling revitalised, calm and as if i've been taught by a friend. More please!! Claire